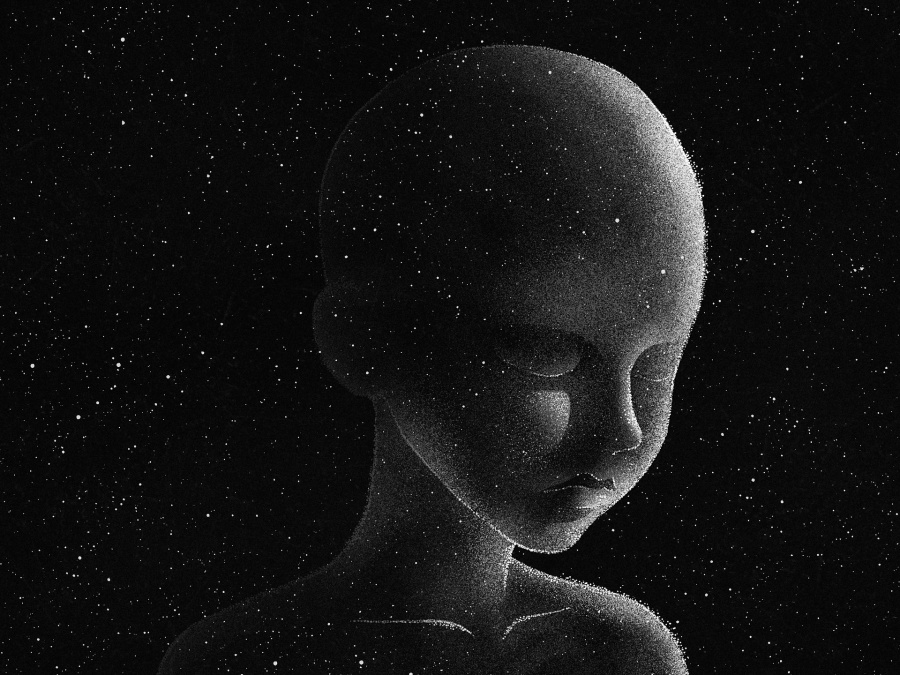 Your own self-development program

Through individual Coaching you learn to deal with Energy and Everything around it at your own level. I look forward to guiding you along your way and seeing you grow into the HEALER you already are.
Reality is arbitrary. Once you realize how reality works, you have control over it… Exploring the infinite forever is just one step in the way.
David Icke
-Reality is random. Once you realize how reality works you're in control of it and not random events. Exploring the infinite forever is just one step of the road.-
WHO AM I?——WHAT CAN I?——WHO DO I WANT TO BE?
A coaching program for your own energetic development, tailored exactly to your needs, desires and possibilities.
Everything is negotiable. The entire development program consists of three parts. The Basics, Healing Yourself and Giving Healing. You can go through the entire program or part of it. We use various methods to find the optimal way for you.
What I know I can teach you and I also learn from you. Give and take.
Let energy flow! The quantum field, your Higher Self, find peace, trust in your abilities, learn to deal with your gifts. I will discuss different methods with you and you can learn to work with them. In addition, I will let you feel/see/hear/taste/smell how I work. With which sense do you perceive? Let me know what you want to learn and we'll see together which way to go.
Through practice, practice and practice, I want to teach you to connect with yourself and the earth at a minimum and learn how to heal as much as possible. I believe you learn by doing.
For example, what you can learn or practice during the program:
Healing
basic attitude
protection
cleaning
filling up
healing for yourself
healing for others
children and healing
Light work
exercises tailored to your soul level
your heart space
energetic travel
quantum
guides and companion
Grounding
connect with the earth
what you can come across
your strengths and weaknesses
Coaching part
barriers
patterns
beliefs
client questions
different methods of approach
tools
Meditation
meditation
speak freely
tuning into the meditation field
It will probably go as it is and everything that is important for your development at the moment will be dealt with.
There are several options to participate in the program. It always starts with the Intake!
Intake
via Zoom or by phone 30-90 minutes
Basic program
program of 15 hours
Heal Yourself
program of 30 hours
Heal others
program of 10 hours
Because working on an energetic level and learning to deal with it is never finished, I give no guarantees and no certificates. I do give you tools to further develop yourself and to get to know yourself better.
Practical information

A condition for participating in the programs is an intake, during which we look together at what your wishes are. If we decide together to start your process, we make a rough plan that we can always deviate from if necessary and we discuss together what are useful moments to have contact. The intake can take between 30 and 90 minutes.
If you have previously received a Healing or BQH from me the intake will take about 30 minutes and is completely free.
When I first meet you, it may take up to 90 minutes depending on your questions. The costs for this are € 30.
Make an appointment

After you contact me for an Intake, I will send you information about how to pay. To let me know that your request is serious, you must pay in advance. This applies to all contact moments. As soon as I have received your transfer, we will make an appointment via E-mail. No refund is possible for the costs of the intake.
I will send you a document with instructions and questions to prepare for your Intake. I would like to receive the intake form no later than two days before the appointment made. During the Intake we get acquainted and together we look at your goal and your personal situation at the moment. We will look together when and on which days we can come together for the chosen program and when we will start.
If you then decide to continue with one of the three programs and I know that I can support you in this, I will send your documents that I would like to receive completed and signed and returned within one week after I sent them. I reserve the right not to guide you after the intake. I may not be the right person to help you at this time.
You can pay via PayPal, Tikkie (via What's-App) or Bank Transfer.
I give these sessions remotely via Skype or Zoom. So it doesn't matter where in the world you are.
After your registration in a program, payment must be made before it starts!
After payment we make the first appointment. Preparation is important to get the best possible result from your unique energetic development program.
The day of the appointment I will call you via Skype or Zoom ( I will send you a login for a Zoom meeting). Please log in at the agreed time and make sure you have Zoom or Skype installed on your computer, tablet or phone and ensure a stable internet connection.
The first day of the program I will explain to you how we will work together towards your goal and I will provide further information.
I LOOK FORWARD TO YOU